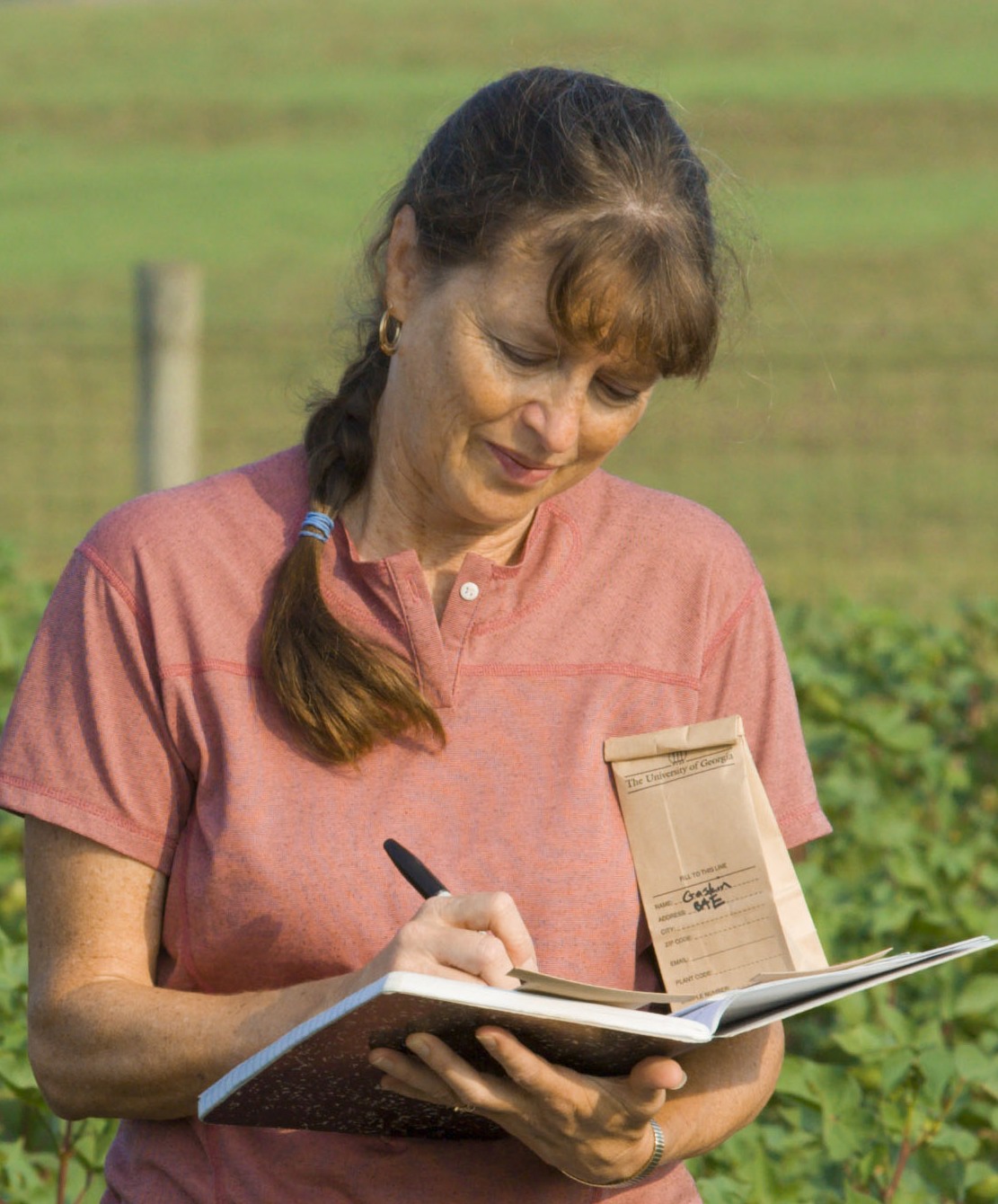 The "dirt" on Gaskin is that she has always loved soil and for 16 years she has worked with extension programs to conserve soil and restore soil productivity.  As the Sustainable Agriculture Coordinator for CAES, she has focused on agricultural production systems that accomplish these goals, including conservation tillage systems and organic production systems.

Recently, her applied research has focused on using the Cover Crop Nitrogen Availability Calculator.  Testing of calculator on research farms and on-farm at both organics and conventional farms indicates it will help farmers better manage nitrogen by allowing them to take a nitrogen credit for their cover crop or add additional nitrogen if needed.
Ms. Gaskin developed the Sustainable Agriculture website for UGA and a "Sustainable Agriculture at UGA" newsletter that has an 800-person distribution list. The website hosts science-based resources on sustainable agriculture practices for the Southeast and had over 7,000 visitors last year.  She has published 29 extension bulletins and produced three educational videos.
In addition to her extension work, she has published 13 scientific journal articles and 2 book chapters as well as mentoring students and serving as a guest lecturer for several classes.