Featured Story
2022 McClintock Prize
University of Georgia plant geneticist Robin Buell has been selected as the recipient of the 2022 McClintock Prize by the Maize Genetics Cooperation (MGC) Advocacy Committee (MGAC) for her groundbreaking work in plant genome structure, function and evolution.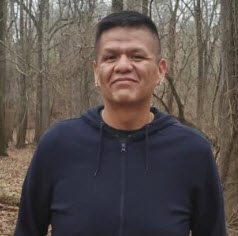 STUDENT ACHIEVEMENT
Platero Named Bridge Scholar
Congratulations to Derrick Platero, MS student co-advised by Dr. Nandita Gaur and Dr. Matt Levi.
Platero was selected as a Bridge Scholar for the upcoming 2021 ASA, CSSA, SSSA International Annual Meeting.
---
Featured Story
Georgia Mountain Endowment
For nearly 50 years, turfgrass researcher Wayne Hanna pursued his professional goals at the University of Georgia, first with the U.S. Department of Agriculture's Agricultural Research Service (USDA-ARS), then as a full professor in the College of Agricultural and Environmental Sciences.
---
---
Contact Us
Main Office: 706-542-2461
Fax: 706-542-0914
Miller Plant Sciences Building
120 Carlton Street
Athens GA 30602