Plant Breeding, Genetics and Genomics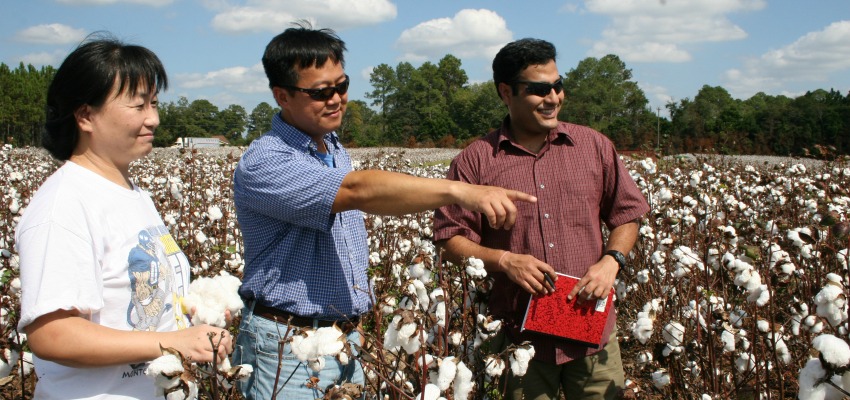 The Plant Breeding, Genetics and Genomics faculty are active in the development of bioenergy crops, cotton, forage grasses, forage legumes, peanut, pearl and other millets, sorghum, soybean, turfgrasses, and wheat. These programs are complemented by genomics research to improve the efficiency of cultivar development and by functional genomics research to find genes conferring important agronomic traits in crop plants. Most of the activities in Breeding/Genetics/Genomics occur under the auspices of the Institute for Plant Breeding, Genetics and Genomics, instituted in 2008. The remainder is done through the Plant Genome Mapping Laboratory. 
Research programs are focused in the following areas:
Bioenergy crops
Cereal breeding/genetics/genomics
Comparative grass genomics
Crop genomics 
Cotton breeding/genetics/genomics
Forage breeding/genetics/genomics
Legume transgenics
Peanut breeding/genetics/genomics
Soybean breeding/genetics/genomics
Sorghum
Turfgrass breeding/genetics/genomics
For more information on Plant Breeding, Genetics and Genomics research, please contact the faculty member(s) listed below each specialty.