peer recognition
Prostko Receives Weed Science Society of America Fellows Award
Dr. Eric Prostko, CRSS Professor and Extension Weed Specialist, was honored by the Weed Science Society of America and presented with the Fellows Award.
The WSSA Fellows Award honors "... a long line of professionals who have advanced the weed science discipline through innovation, research, teaching, publishing and outreach," says Anita Dille, Ph.D., president of WSSA. "We are proud to call them our colleagues."
Faculty Research Collaboration
Decreasing the Knowledge Gap for Finger Millet
Katrien Devos, professor at the University of Georgia, and her colleagues are collaborating with scientists from Kenya to improve the grain's yield and quality.
"Breeding has traditionally been done, and is still often done, by selecting improved lines within existing cultivars," she explained. "Breeders essentially rely on occasional spontaneous outcrossing events in which pollination occurs with pollen from a nearby growing variety rather than self-pollen to generate new combinations. We have been working with breeders in eastern Africa to bring finger millet breeding into the 21st century."
---
Student Achievement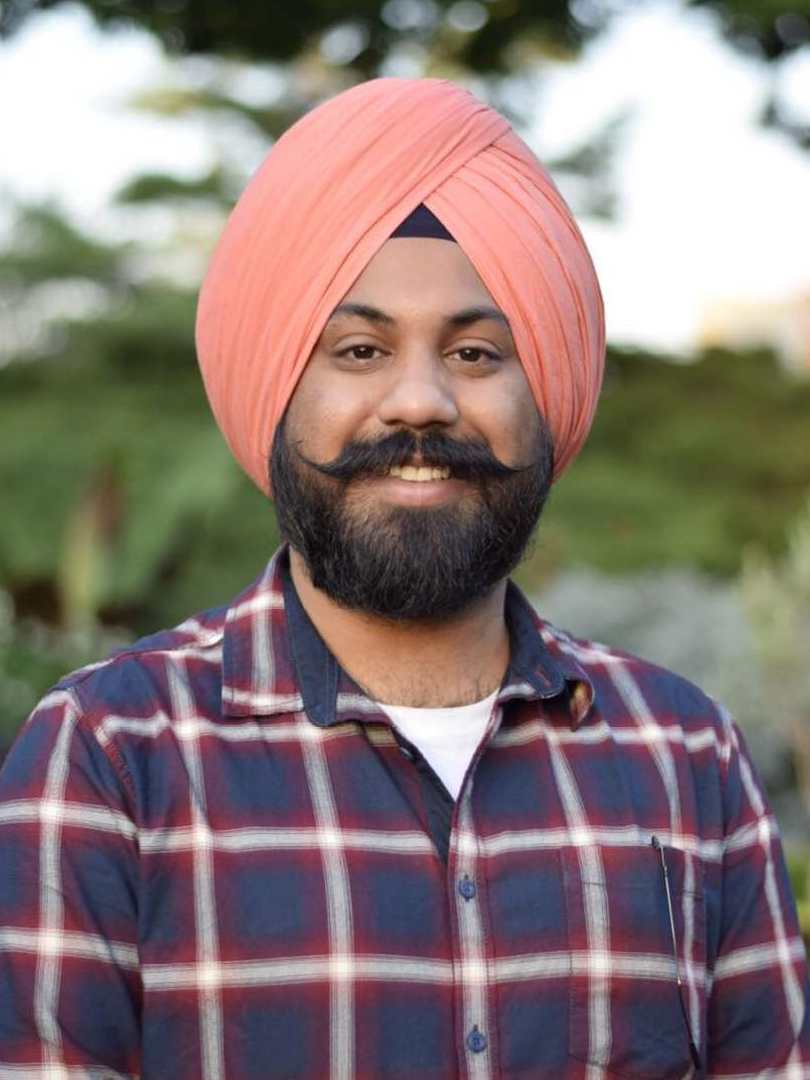 The Crop and Soil Sciences' Student Spotlight is back!
We're so proud of our students and want to show them off.
Next up: Sunaab Kukal!

Graduation Honors
Morgan Sysskind, CRSS student worker (supervised by Dr. George Vellidis) and incoming graduate student (advised by Dr. Cristiane Pilon) received the UGA-Tifton MVP student award and the Marie Gaskins Prince Scholarship at the UGA-Tifton graduation celebration ceremony held on Saturday, May 7.
The MVP Student Award was established in 2009 to honor undergraduate seniors who best exemplify the ideals of scholarship, professionalism and service. The award is sponsored by the Georgia Cotton Commission with winners announced at the Campus' graduation receptions.
The Marie Gaskins Prince Scholarship Fund provides an annual scholarship to an undergraduate student from Berrien, Tift, Coffee or Lowndes counties.
Congratulations, Morgan!

Outstanding Graduate Student Scholar Award
Gurpreet Virk, Ph.D. student advised by Dr. John Snider, was awarded the CAES Alumni Outstanding Graduate Student Scholar Award at the 2022 CAES Student Awards and Leadership Banquet. The event was held on April 26, 2022 at the Georgia Center.

The CAES Alumni Association established this scholarship to recognize the outstanding Graduate Student Scholar within the college. This student has shown evidence of scholarly accomplishments throughout their graduate program.
Congratulations, Preet!
---
Contact Us
Main Office: 706-542-2461
Fax: 706-542-0914
Miller Plant Sciences Building
120 Carlton Street
Athens GA 30602