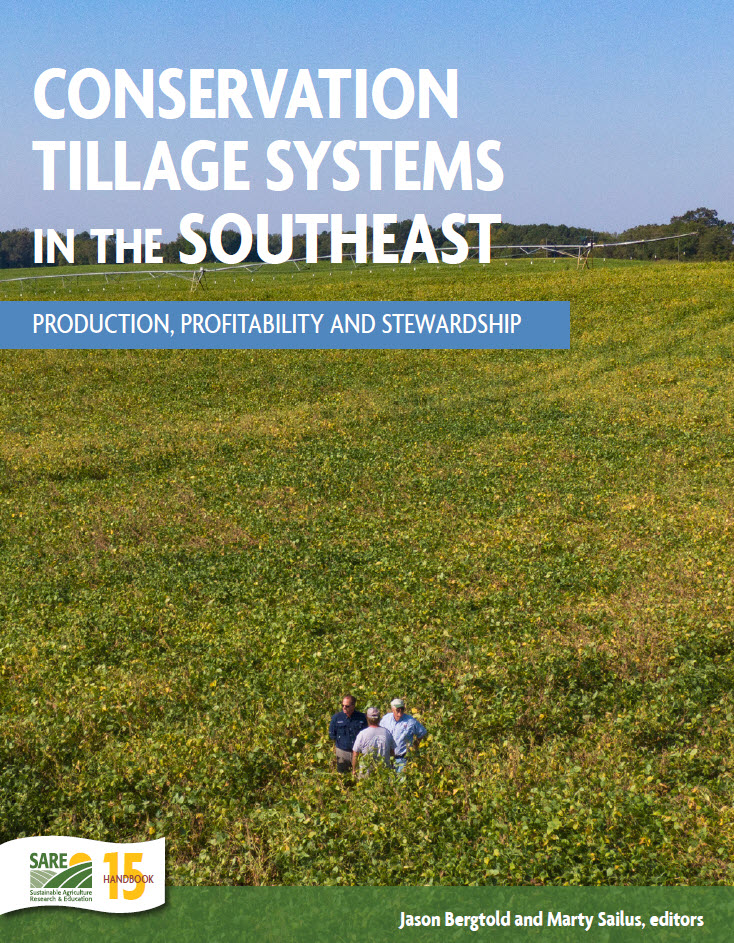 FACULTY PROJECTS
Crop and Soil Sciences Faculty Contribute to Conservation Tillage Production Guide for the SE
Conservation Tillage Systems in the Southeast: Production, Profitability and Stewardship is a comprehensive guide on conservation tillage systems for farms in the southeastern United States. It provides information on the core components of conservation tillage systems as well as addressing regional considerations.
Contributors from the department are: Dory Franklin, Julia Gaskin, and Gary Hawkins.

Derrick Platero Receives 2020 John Spencer Research Grant
M.S. student Derrick Platero is a recipient of a 2020 John Spencer Research Grant. These grants support graduate students affiliated with the UGA's River Basin Center with small grants of up to $2,000.
Platero's co-advisors are CRSS faculty members Dr. Matthew Levi and Dr. Nandita Gaur.
---
---
Contact Us
Main Office: 706-542-2461
Fax: 706-542-0914