Faculty Expertise
grant awarded
CAES-led research team receives $15.8M to modify poplar for bioproducts
A multidisciplinary team of researchers at the University of Georgia and two partner institutions have been awarded a $15.8 million grant over five years from the U.S. Department of Energy to reengineer poplar trees to be used as a sustainable energy source. The researchers will use biotechnology approaches to breed the trees as a multipurpose crop that can be used for bioenergy, biomaterial and bioproduct alternatives to petroleum-based materials.
plant breeding
CAES produces Ph.D. plant breeders ready for top green industry jobs
Recent data shows that the University of Georgia College of Agricultural and Environmental Sciences produced the third-most plant-breeding Ph.D. graduates between 2015 and 2020. With over 80% of alumni employed at public or private institutions, the plant breeding, genetics and genomics Ph.D. program also ranked highly for its graduate employment rate.
Extension Excellence
Knox Receives 2022 D.W. Brooks Award
Pam Knox, an agricultural climatologist with University of Georgia Cooperative Extension and CRSS faculty member specializing in weather and climate variability impacts on agriculture, was awarded the 2022 D.W. Brooks Faculty Award for Excellence in Extension.
Knox is the director of the UGA Weather Network, managing a group of 88 automated weather stations across the state that provide weather and climate data to farmers, utilities, Extension agents and private citizens. The network also helps support the National Weather Service by providing real-time weather information in hazardous weather outbreaks to support public safety initiatives.
---
Student Achievement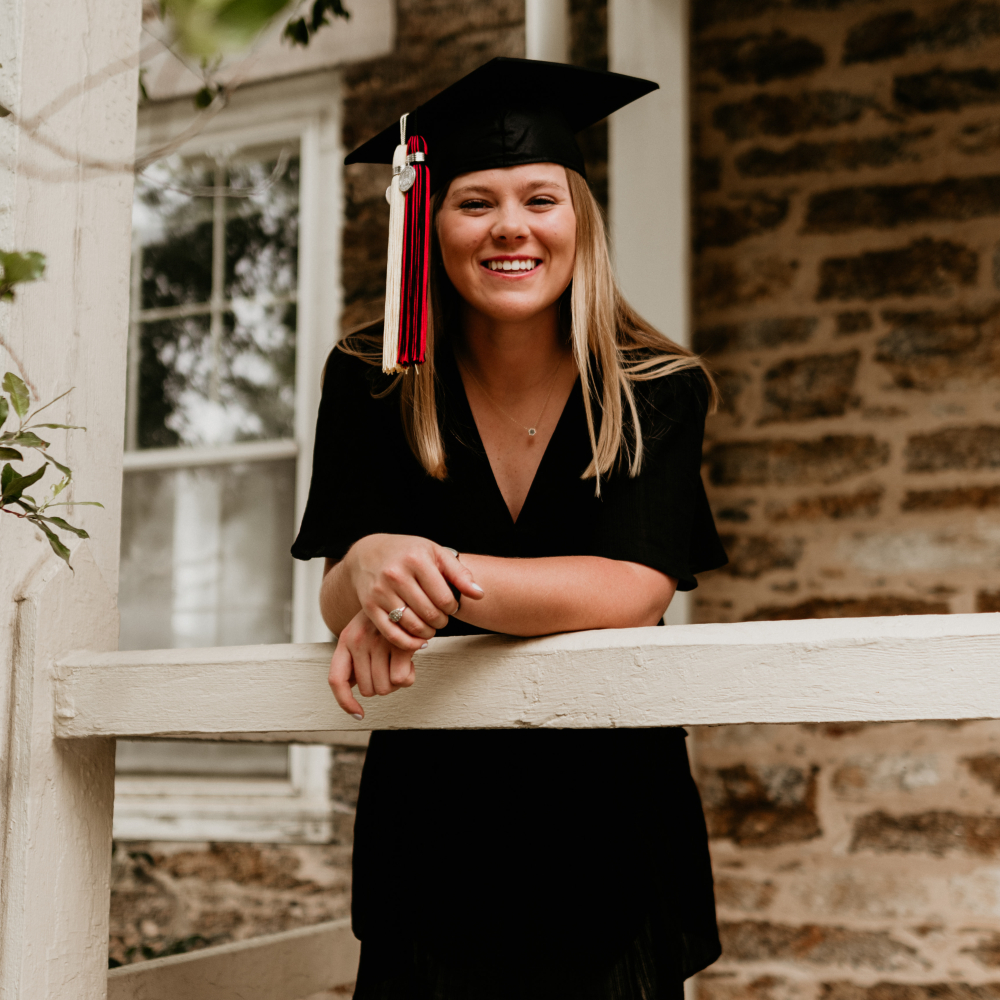 The Crop and Soil Sciences' Student Spotlight
We're proud of our students and want to show them off.
Next up: Mary Logan Tostenson!

Students Triumph at 2022 ASA-CSSA-SSSA International Annual Meeting held in Baltimore, MD

Precision Ag Systems MS Oral Competition

1st: Amrit Pokhrel (co-advisors: Dr. Virk and Dr. Snider)
2nd: Matt Tucker (advisor: Dr. Virk)
3rd: Madan Sapkota (advisor: Dr. Virk)
Precision Ag Systems MS Poster Competition
1st: Madan Sapkota (advisor: Dr. Virk)
2nd: Michael Goodnight (advisor: Dr. Virk)
3rd: Matt Tucker (advisor: Dr. Virk)
C05 Turfgrass Science Division, Turfgrass Pest Management Graduate Student Oral Competition

1st: Erick Begitschke (PhD with Dr. Henry)
C5 Turfgrass Science Division in Turfgrass Management and Ecology Poster
2nd: Julie Wang (PhD with Dr. Henry)
Global Change Community of the Agronomy Society of America Graduate Student Competition
3rd: Navneet Kaur (advisor: Dr. Snider)
Cover Crop Management Oral Presentations I
1st: Maria Teresa Tancredi (PhD with Dr. Jenn Thompson)
C1 (Crop Breeding & Genetics) Division Poster Competition
1st: Shreena Pradhan (advised by Dr. Devos)
C7 (Genomics, Molecular Genetics & Biotechnology) Division Poster Competition
1st: Hallie Wright (advised by Dr. Devos)
ASA Soil Health Community Oral Presentation
2nd: Chandler Gruener (PhD with Matt Levi)

Dirt Dawgs Place 3rd in 2022 Regional Competition
The UGA collegiate soil judging team - the Dirt Dawgs - took 3rd place at the annual Southeastern Region Collegiate Soil Judging contest hosted by Clemson University from Oct. 17-20, 2022. Two UGA students were in the top ten (Christine Melley – 7th and Therese Thompson – 10th). Other top finishers included Austin Wiggins and Skyler Ellis.
The top six teams (out of 12) included:
Auburn University
Virginia Tech
University of Georgia
University of Tennessee
Western Kentucky University
North Carolina State University
The team now qualifies for the national collegiate soil judging contest to be hosted by Oklahoma State University in the March of 2023. Way to go Dirt Dawgs!
Above Photo, left to right: Dr. Matt Levi, Austin Wiggins, Therese Thompson (10th place individual), Christine Melley (7th place individual), Skyler Ellis, and Shea Hoffman (Warnell graduate student and assistant coach).
---
Contact Us
Main Office: 706-542-2461
Fax: 706-542-0914
Miller Plant Sciences Building
120 Carlton Street
Athens GA 30602