Featured Story
Wild Peanut Genes
A decade ago, University of Georgia plant scientists David and Soraya Bertioli were living and working in Brazil when they began to wonder about peanut plants they encountered in different corners of the world with an astounding ability to withstand fungal diseases without the use of fungicides. The Bertiolis wondered if these different plants might all have something in common. Did they owe their natural resistance to a single genetic source?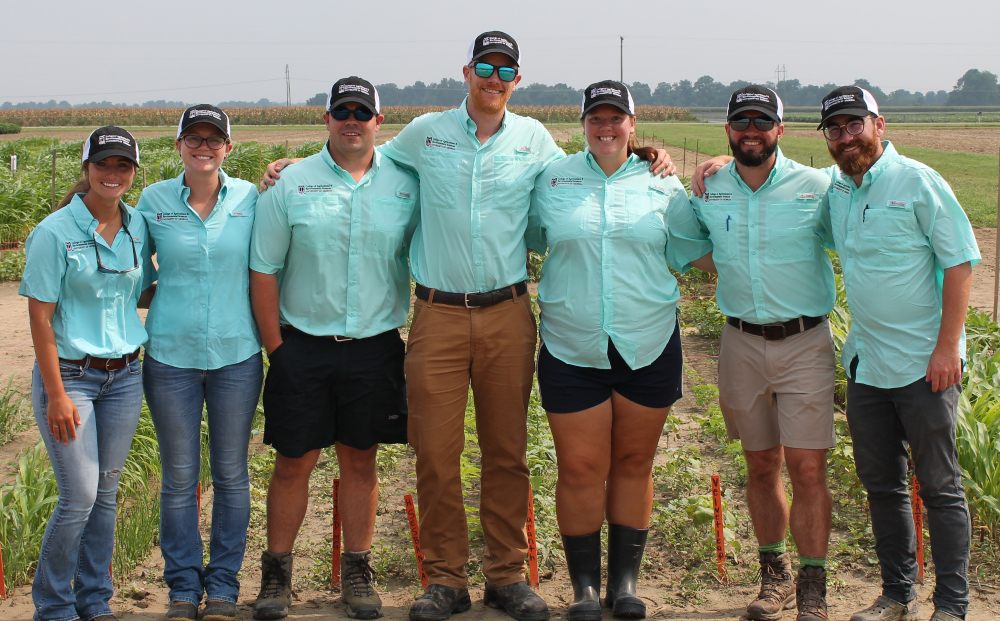 STUDENT ACHIEVEMENT
CRSS Team Excels at the Southern Weed Science Society Weed Contest
Crop and Soil Science assistant professor, Nick Basinger, took a team of six students to the the Southern Weed Science Society Weed Contest in Lealand, Mississippi at the Corteva Research Farm.
Members of the team include (photo, l-r): Caitlyn Lawton (advised by Camp Hand), Taylor Randell (advised by Stanley Culpepper), Chad Abbott (advised by Eric Prostko), Dr. Nicholas Basinger (Coach), Hannah Wright (advised by Stanley Culpepper), Nick Shay (advised by Lisa Baxter), and Logan Dyer (advised by Nicholas Basinger).
Team member Hannah Wright placed first in the "Farmer Problem" category and fifth overall. There were a total of eight schools represented from throughout the southeast.
Congratulations to Hannah and the entire team!
Featured Story
Georgia Mountain Endowment
For nearly 50 years, turfgrass researcher Wayne Hanna pursued his professional goals at the University of Georgia, first with the U.S. Department of Agriculture's Agricultural Research Service (USDA-ARS), then as a full professor in the College of Agricultural and Environmental Sciences.
---
---
Contact Us
Main Office: 706-542-2461
Fax: 706-542-0914
Miller Plant Sciences Building
120 Carlton Street
Athens GA 30602