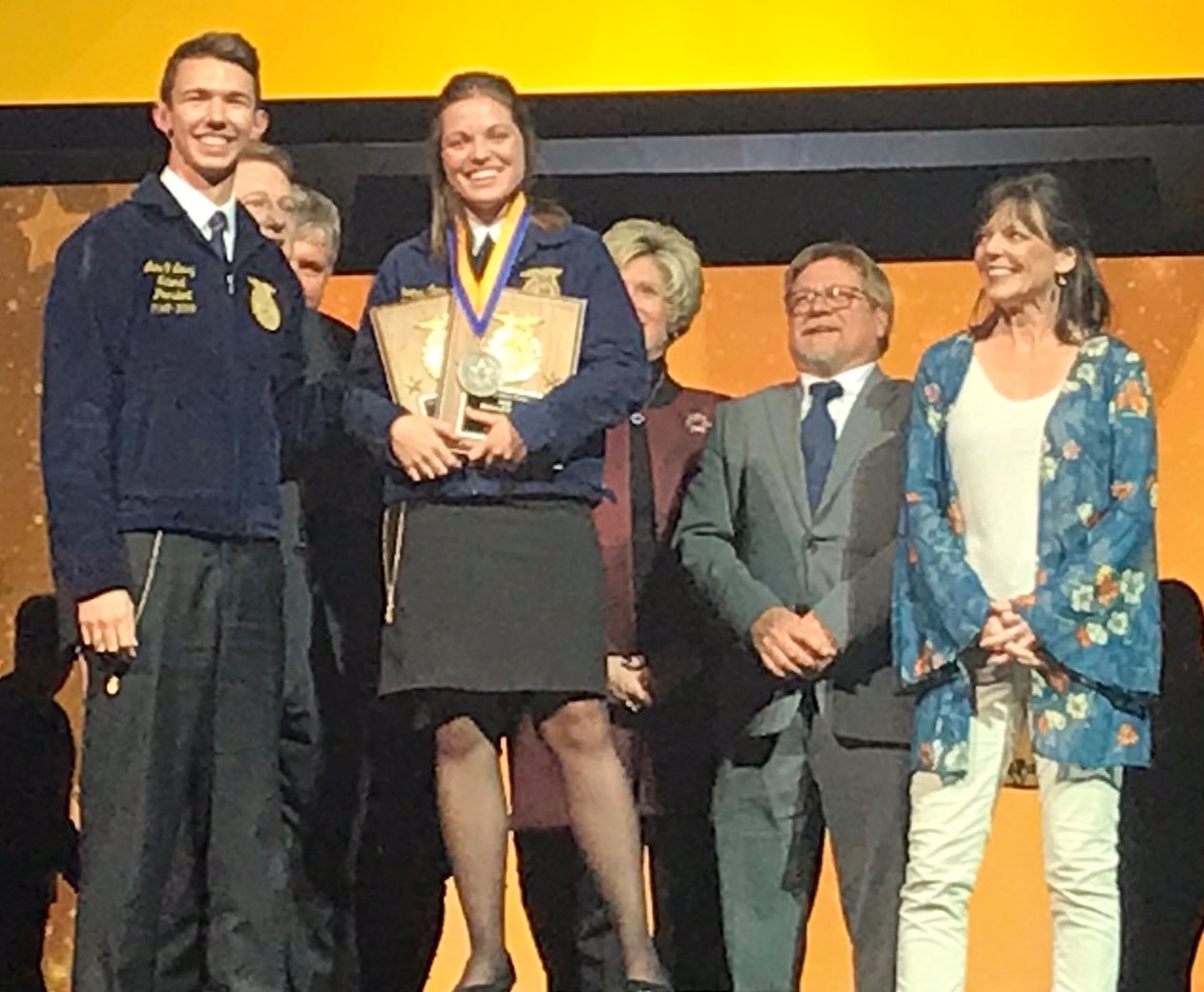 STUDENT ACHIEVEMENT
Cameron is the 2019 American Star in Agriscience Winner
Courtney Cameron, an AES major in Crop and Soil Sciences, was named the 2019 American Star in Agriscience winner at the National FFA Convention in Indianapolis held October 30 - November 2.
Courtney is from Valdosta, Georgia and is involved in plant disease research.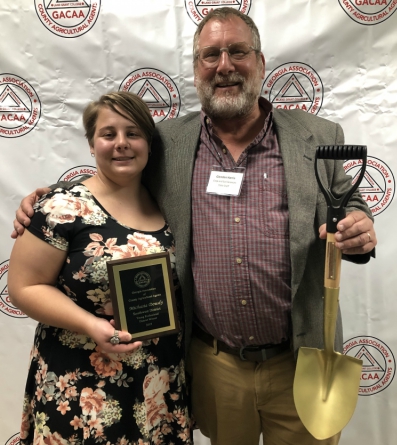 ALL IN THE FAMILY
CRSS Father-Daughter Duo Honored at GACAA
Michasia Harris Dowdy, Extension ANR agent in Brooks County and Crop and Soil Sciences alumna, and her father, Glen Harris, CRSS Professor and Extension Agronomist, were both honored at the 2019 meeting of the Georgia Association of County Agricultural Agents held in Dublin, Georgia in early November.
Dowdy (left) received the Southwest District Young Professional award while Harris (right) was honored as the Senior Specialist of the Year.
Congratulations to both!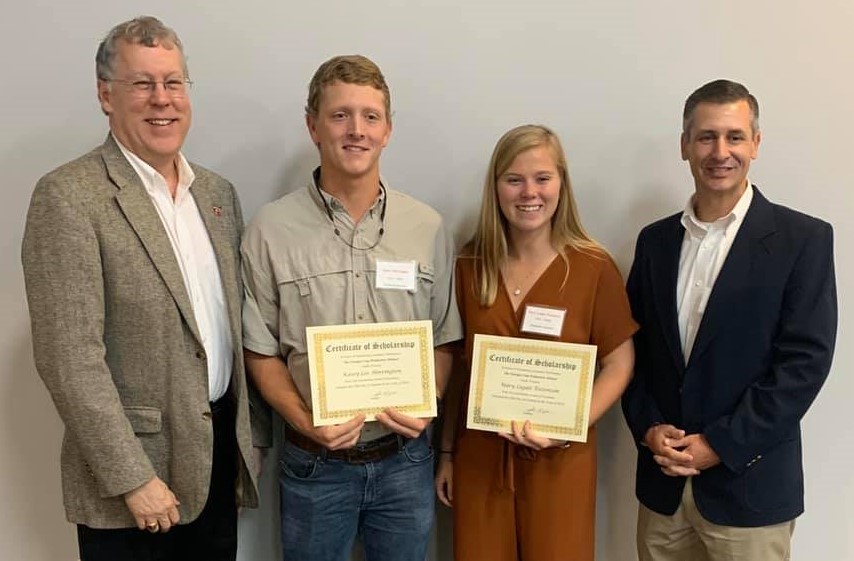 STUDENT ACHIEVEMENT
AES Students Receive Scholarships
Kasey Herrington and Mary Logan Tostenson, both Agriscience and Environmental Science students in Crop and Soil Sciences, received academic scholarships from the Georgia Crop Production Alliance at the group's annual meeting held October 30 at the UGA Tifton Campus Conference Center.
Pictured above are (l-r): CAES Dean Sam Pardue, Herrington, Tostenson, CRSS Professor, Scott Tubbs.
---
---
Contact Us
Main Office: 706-542-2461
Fax: 706-542-0914