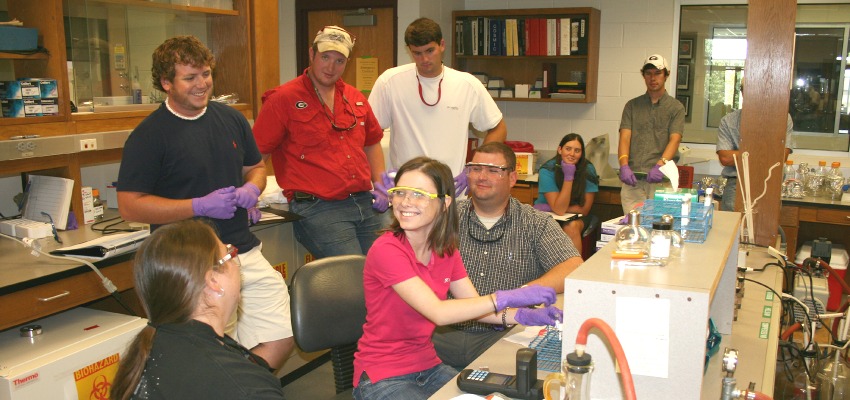 Upon graduation, UGA Department of Crop and Soil Sciences undergraduate students are prepared to effectively contribute to agricultural and environmental programs in Georgia, the United States and the world.

We offer a wide range of majors to cover the demands of diverse disciplines. Programs in crop science, turfgrass science, environmental science and biotechnology are housed within the crop and soil sciences department, which has a presence on UGA campuses in Athens, Griffin and Tifton.
Crop and soil sciences faculty commit to their students' education through standard classroom activities as well as experiential learning initiatives like field trips, hands-on laboratories and internships.
Majors (Four to choose from)
Agriscience and Environmental Systems
Environmental Resource Science
Water and Soil Resources
Turfgrass Management
Minors (Three to choose from)
Crop Science
Environmental Soil Science
Turfgrass Management
View a complete list of scholarships available from the Department of Crop and Soil Sciences.
Have questions? Fill out this form to request additional information from our undergraduate coordinator.
Undergraduate Coordinator