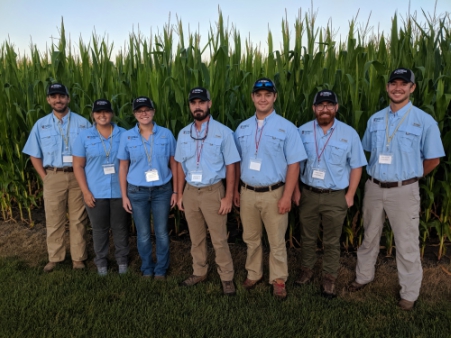 STUDENT ACHIEVEMENT
UGA Weed Team Takes 3rd Place
Congratulations to the UGA Weed Team for their 3rd place finish in the Southern Region Section of the National Weed Science Contest in Seymour, Illinois. The team place 8th overall (out of 67 teams) in the national rankings.
The National Weed Science Contest (affectionately known as the "Weed Olympics) is a joint activity between the Northeastern, North Central, Southern, and Western Weed Science Societies. The purpose of this national contest is to provide a competitive educational experience from which students from universities across the country can broaden their applied skills in Weed Science.
Members of the UGA Weed Team include (l-r in photo above): Camp Hand, Kayla Eason, Taylor Randell, Jacob Kalina, AJ Brown, Logan Dyer, and Nick Hurdle. The team is sponsored by Dr. Nick Basinger (current sponsor) and Dr. Eric Prostko (previous sponsor). The team is comprised of students from both the Athens and Tifton campuses and represent four Weed Science faculty members: Nick Basinger, Stanley Culpepper, Timothy Grey, and Gerald Henry.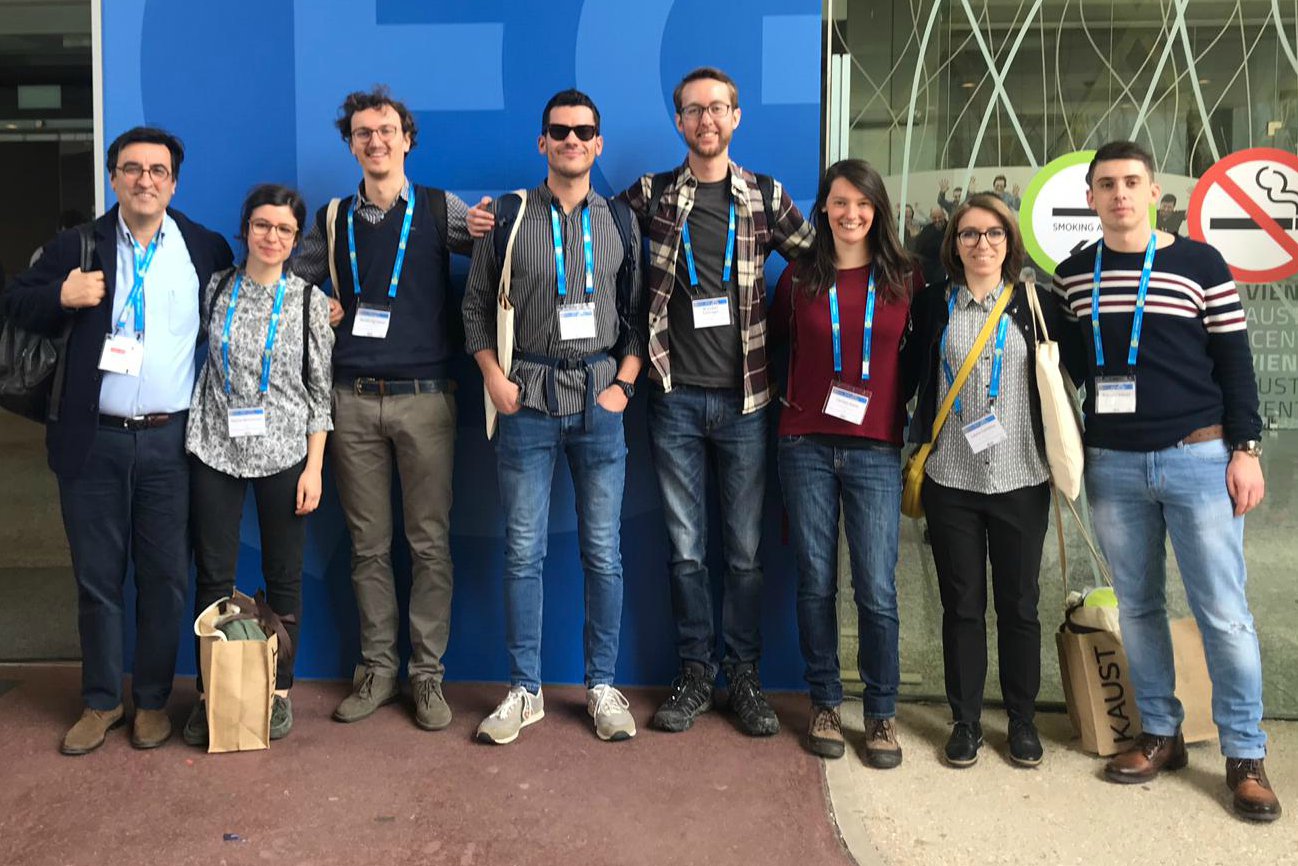 DAWGS ABROAD
Dual Master's Students Attend Conference in Austria
Master's students Carson Dann (third from right) and Brendan Fatzinger (fourth from right) recently attended the European Geophysical Union Conference in Vienna, Austria where Carson presented a poster on her thesis research.
Both students are participating in the Dual Master's Degree with the University of Padova and are currently in Italy conducting their thesis research.
Carson's advisor is Prof. Francesco Morari and Brendan's advisor is Professor Antonio Berti. Both are adjunct faculty in the Crop & Soil Sciences Department.
---
---
Contact Us
Main Office: 706-542-2461
Fax: 706-542-0914