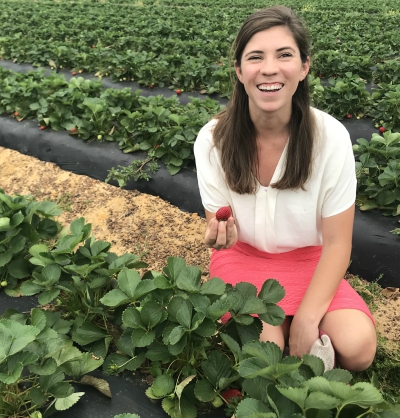 GRADUATE SPOTLIGHT
Perri Campis
Project Director, Flint River Soil & Water Conservation District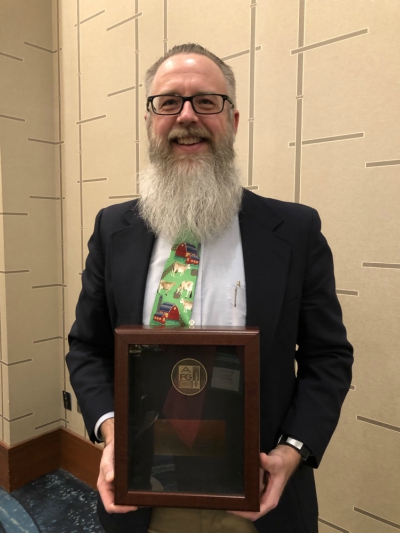 CAREER ACHIEVEMENT
Hancock Receives American Forage and Grassland Council (AGFC) Medallion Award
Dennis Hancock, CRSS Professor and Forage Crops Extension Specialist, was awarded the AFGC's Medallion Award, the organization's highest honor. Hancock was presented the award at the AFGC's annual conference in January.
According to the AFCG's website, recipients of the Medallion Award must have made such outstanding contributions on behalf of forages and grasslands and the American Forage and Grassland Council to have earned national recognition for work in research, teaching, Extension, production, or industrial development.
Congratulations to Dr. Hancock on a well-deserved honor!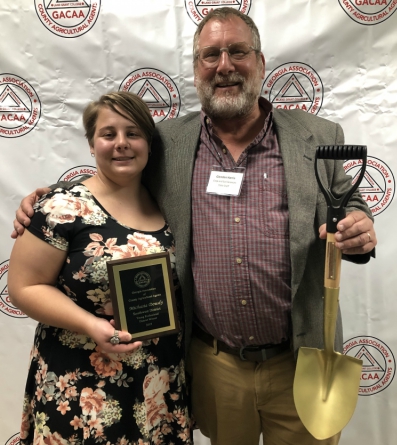 ALL IN THE FAMILY
CRSS Father-Daughter Duo Honored at GACAA
Michasia Harris Dowdy, Extension ANR agent in Brooks County and Crop and Soil Sciences alumna, and her father, Glen Harris, CRSS Professor and Extension Agronomist, were both honored at the 2019 meeting of the Georgia Association of County Agricultural Agents held in Dublin, Georgia in early November.
Dowdy (left) received the Southwest District Young Professional award while Harris (right) was honored as the Senior Specialist of the Year.
Congratulations to both!
---
---
Contact Us
Main Office: 706-542-2461
Fax: 706-542-0914