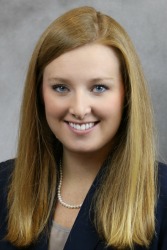 Name: Deidre Harmon
Hometown: Galax, Virginia
Year in School: Graduate Student
Expected Graduation: May, 2017
Degree Objective: Ph.D.
---
In her own words ...
Research Summary: My dissertation focuses on the effects of four warm-season annual forages on forage production, animal performance and carcass merit in a forage-finishing beef production system.
Why did you choose UGA? The University of Georgia was an easy choice because it offered the chance to study under leading researchers in my field. The University also has a great reputation for high-quality education and research with a strong focus on graduate employability.
Why did you choose Crop and Soil Sciences? I chose Crop and Soil Sciences not only for the opportunity to work for leading scientists but also because the scientific knowledge that this degree presents will play an integral role in helping me to pursue my passion of helping producers improve their operations.
My favorite things to do on campus are: My favorite thing to do on campus is to visit the Horticulture trial gardens. It is a great place to read, relax, and enjoy the beauty of nature.
After graduation, I plan to: After graduation, I plan to pursue a career in academia where I wish to develop a comprehensive extension program on the utilization of forages in beef cattle production systems.
University highlights, achievements and awards:
2016 American Society of Animal Science's Wilson G. Pond International Travel Award Recipient
2016 Georgia Feed and Grain Fellowship Recipient
2015-2016 University of Georgia's Emerging Leaders Program Fellow