Name: Luke Kosko
Hometown: Atlanta, GA
Year in School: Senior
Expected Graduation: Fall , 2018
Degree Objective: Bachelor's Degree in Turfgrass Management and minor in Agribusiness and Management 
---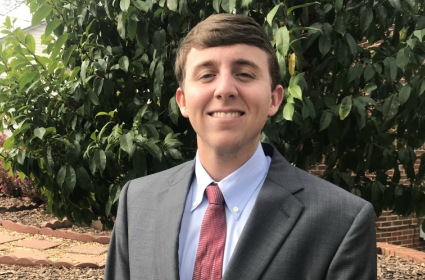 In his own words ...
Why did you choose UGA? UGA is excellent institution, I wanted to challenge myself academically and pursue a degree in Turfgrass Management.
Why did you choose Crop and Soil Sciences? I was a finance major before I became a Turfgrass Management major, I want to develop my knowledge not only on Turfgrass but sustainability among the Turfgrass industry moving into the future.  
Favorite things to do on campus: Interaction with friends and students, Ramsey to workout, and obviously the most important thing to do on campus are Saturday's  in the fall watching the Dawgs play.
After graduation, I plan to: ... become a Turfgrass research breeder or get into the business/market analysis of the Turfgrass industry.
Highlights, Achievements, Awards: Crop and Soil Science Ambassador, Vice President of the Turfgrass Club, Honor Society Member